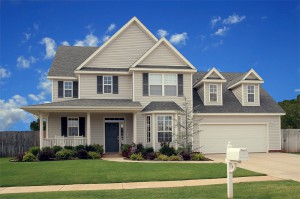 Radon is a Cancer causing radioactive gas that is produced by the breakdown of uranium in soil, rock, and water. It is found all over the world including Utah.
Radon can be found in any home whether it is new, old. It's found in any type of construction or foundation type such as a slab, crawlspace, or basement foundation. Radon is odorless and colorless. It typically rises up through the ground and into your home through holes in the foundation, where the concentration can build up.
The Surgeon General has warned that radon is the second leading cause of lung cancer in the United States, second only to smoking. The U.S. EPA has established an "action level" for indoor radon. It is 4 pCi / L (picocuries per liter of air). If your home has a radon level of 4pCi / L or greater, fix the home. The average indoor radon level is estimated to be 1.3 pCi / L  and 0.4 pCi / L is normally found in the outside air. Remember the ONLY way to know if you have a problem is to test. It is recommended that you hire a state certified and / or an EPA listed measurement company who can provide you with a quality test. For more info, go to our links page.
Exposure to Radon Causes Lung Cancer In Non-smokers and Smokers alike. Radon gas is measured in picocuries per liter of air (pCi/L).
| Radon Level | Description |
| --- | --- |
| 0.4 | National average outdoor radon concentration. |
| 1.3 | National average indoor radon concentration. |
| 4.0 | EPA Recommended Action Guideline |
| 0.4 | Utah State average outdoor radon concentration |
| 3.8 | Utah State average indoor radon concentration (short term) |
| 3.2 | Utah State average indoor radon concentration (long term) |
| 2.9 | Salt Lake County average indoor radon concentration |
Radon Risk If You Smoke
Radon Level
If 1,000 people who smoked were exposed to this level over a lifetime*…
The risk of cancer from radon exposure compares to**…
WHAT TO DO: Stop smoking and…
20 pCi/L
About 260 people could get lung cancer
250 times the risk of drowning
Fix your home
10 pCi/L
About 150 people could get lung cancer
200 times the risk of dying in a home fire
Fix your home
8 pCi/L
About 120 people could get lung cancer
30 times the risk of dying in a fall
Fix your home
4 pCi/L
About 62 people could get lung cancer
5 times the risk of dying in a car crash
Fix your home
2 pCi/L
About 32 people could get lung cancer
6 times the risk of dying from poison
Consider fixing between 2 and 4 pCi/L
1.3 pCi/L
About 20 people could get lung cancer
(Average indoor radon level)
(Reducing radon levels below 2 pCi/L is difficult)
0.4 pCi/L
About 3 people could get lung cancer
(Average outdoor radon level)
Radon Risk If You've Never Smoked
Radon Level
If 1,000 people who never smoked were exposed to this level over a lifetime*…
The risk of cancer from radon exposure compares to**…
WHAT TO DO:
20 pCi/L
About 36 people could get lung cancer
35 times the risk of drowning
Fix your home
10 pCi/L
About 18 people could get lung cancer
20 times the risk of dying in a home fire
Fix your home
8 pCi/L
About 15 people could get lung cancer
4 times the risk of dying in a fall
Fix your home
4 pCi/L
About 7 people could get lung cancer
The risk of dying in a car crash
Fix your home
2 pCi/L
About 4 person could get lung cancer
The risk of dying from poison
Consider fixing between 2 and 4 pCi/L
1.3 pCi/L
About 2 people could get lung cancer
(Average indoor radon level)
(Reducing radon levels below 2 pCi/L is difficult.)
0.4 pCi/L
(Average outdoor radon level)
Call to Arrange for a Quote/Bid Today
Make Your Home a Safer Place to Breathe.
(801) 673-5050