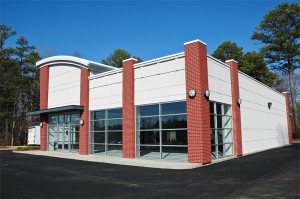 The existence of radon gas in a commercial building needs to be handled quickly. Not only will this problematic condition affect the business owner, but it will also affect each of the employees who work in the building. The health risks are greater since more people work there. The longer you wait to take care of a problem with commercial radon mitigation, the more likely it is that your company's financial cost will be higher. Therefore, your company should check into your local government's regulations by giving them a call.
Commercial radon mitigation can be an expensive problem to solve, depending on its extensiveness. Does your building have problems with its water supply also being contaminated by this radioactive gas? The good news is that radon contamination can be dealt with thoroughly through the actions of experienced radon mitigation specialists. HomeTek employs professionals with the training and skill to complete radon removal efficiently and effectively.
Necessary commercial radon mitigation strategies should begin as soon as possible. We here at HomeTek are fully prepared to answer all of your questions regarding radon contamination should you feel the need to ask.